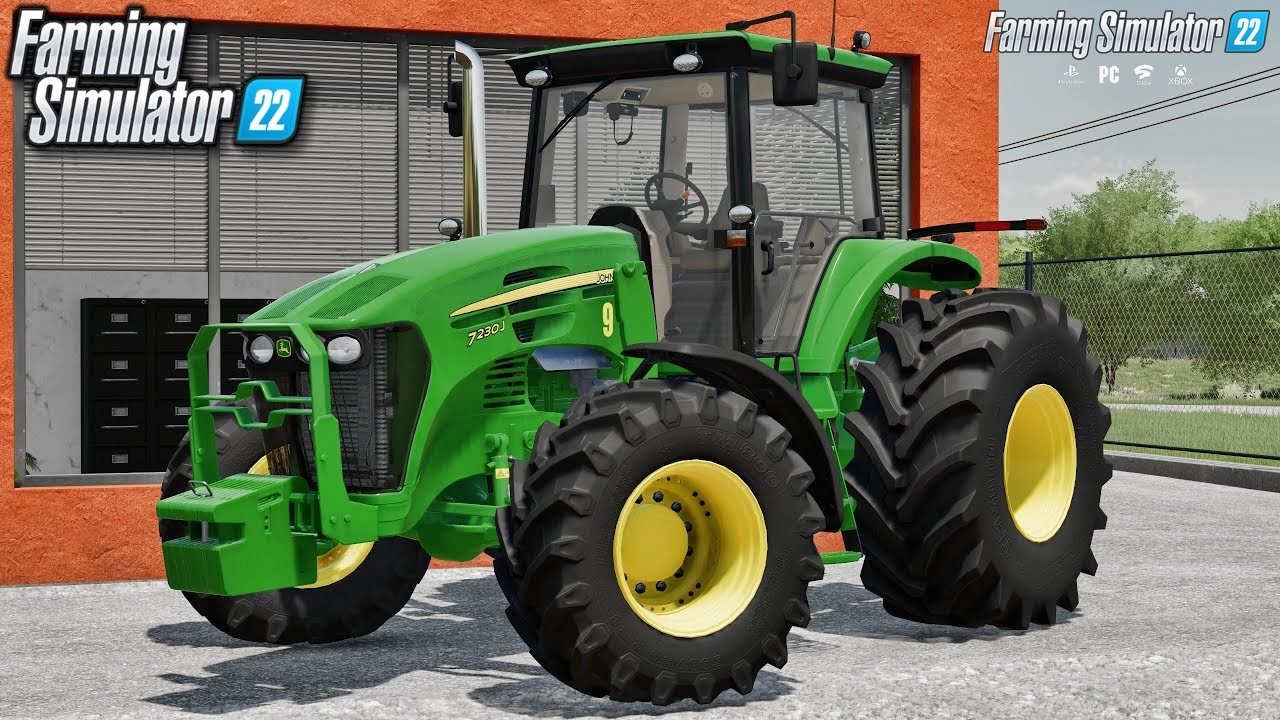 ---
---
Download mod John Deere 7J Tractor v1.0 for FS22 | Farming Simulator 22 game. 
John Deere 7J - Power and technology for your business to yield much more. From the cab to the tires, the 7J Series is designed to deliver outstanding performance in the field to withstand the demands of highly productive and efficient farming. As soon as you enter the cabin, you can see the ease of operation and the control of the machine in your hands. This mod has a wide variety of options and animations to complement your farm
Features John Deere 7J:
- Price: $151000
- 7715, 7815, 7195j, 7200j, 7210j, 7215j, 7225j, 7230j and 7230j chiptuned options
- Power: 182, 195, 200, 210, 215, 225 and 230 and 265 Cvs corresponding to the models in the previous topic respectively
- 5 optional tire brands
- Single tire options, single thin, balloon, rear double with normal and thin front tires, two full double options, and two rear double options with thin tires which do not damage the crop and sugarcane axle
- 4 optional front weights along with the option of having or not having the rear linkage
- Two different optional bumpers along with a loader hitch
- Optional exhaust and trailer brake, with the exhaust changing the smoke tone and towing brake for aesthetic purposes only
- Optional internal props, such as a passenger seat, px radio and thermos bottle
- Optional Green Star 3 monitor and antennas
- Optional tool box and chain
- 4 shades of window film
- Optional front fenders and rear wheel weights
- 8 variations of cabin headlights
- Optional gyroflex and signal light
- Optional numbers up to 9
- It has controllable animations of the door, window, steering column, sun, traffic lights, when selected in options, and mirrors
- Additional Isaria Pro Compact sensor possible, requires Precision Farming DLC
- Passanger seat supported, requires Kubota DLC
Tested on game version v1.7.x
This document refers to links to third-party content/website, from both our website(s) and our official Social Media pages. External links are selected and reviewed when a page/post is published. However, we are not responsible for the content of external websites. If you would like us to remove a link to your website from NHS Choices, please Contact us (Admin) Note that unless you have a legal right to demand removal, such removal will be at our discretion.